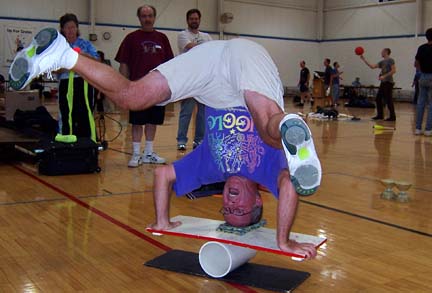 Photo of Terry Kimpling (www.wejuggle2.com) taken by Jim Brennan
At this time, we do not have plans to host a festival. As our current meeting space is graciously provided by Christ Community Church we are unable to utilize the space for a complete weekend. Discussions of 1 day fests continue.
If you would like to receive an email with any future fest information, please email us and ask to be added to our database.
Checkout what went on at the 2007 Fest Here.
Checkout what went on at the 2006 Fest Here.